"Must Have Monday" – Spring Trends From The Kohl's Sale
It's time for "Must Have Monday" and the timing is perfect because another fabulous Kohl's Sale is here! I found so many cute spring trends while shopping the sale yesterday. So of course, I have to share a few of my favorites from the sale with you today.
You can take an additional 15%-30% off sale items AND earn $10 Kohl's cash for every $50 spent.
Look for ALL my faves at the bottom of this post. Enjoy!
Disclosure: Some of the links below are affiliate links, meaning, at no additional cost to you, I will earn a commission if you click through and make a purchase.
Ruffle Front V-Neck Jumpsuit – $39.99
I am obsessed with this fun and flirty Jumpsuit! Which makes me so happy that jumpsuits are still in fashion this season! Wear this and you will rock lunch or brunch with your besties.

Leopard-Print Kimono Dress – $39.99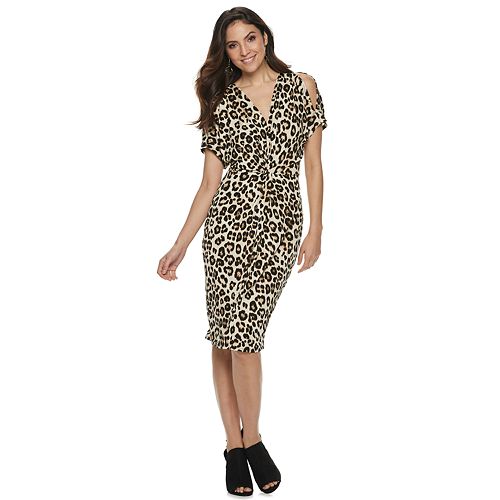 Leopard prints are still hot this spring and summer. And this sexy kimono-style dress is perfect for a night out on the town. Your husband-partner-date won't be able to their eyes of you!

Retro Square Wrap Sunglasses – $18.00

When you wear these you will be so groovy baby! Grab them for a festival, a road trip or any other adventure you're embarking on this summer.

Structured Crossbody Bag – $24.50
Structured bags and bright pops of color are trendy this season and this bag is a 2 for 1!


Twist Front Stripe Midi Dress – $29.99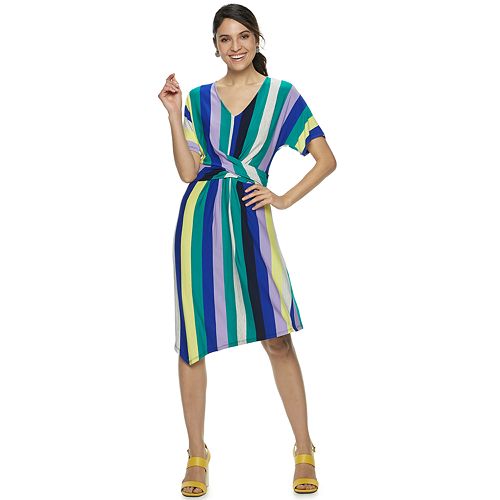 This flirty Midi Dress screams spring and summer and who doesn't love the gorgeous pop of colors! This dress is perfect for the slew of spring and summer showers, weddings and celebrations.

Sandal Wedges – $58.99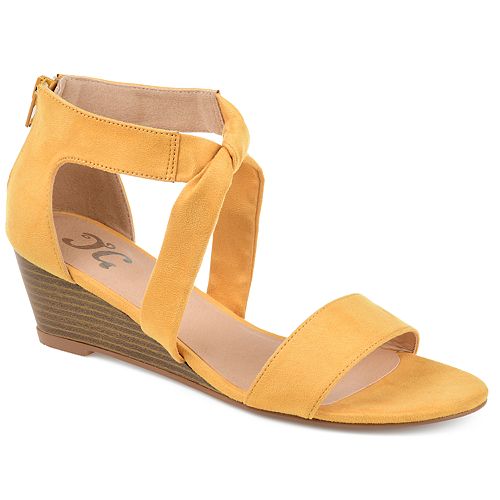 These sandals are my new favorites! They come in five different colors but I love this yellow. This color would pair perfectly with the Mini Dress above or the Gingham Capris below.

Black and White Gingham Capri Pants – $24.99

These super cute Capri Pants are so versatile. Pair with your favorite tee/tank or a soft chambray shirt and you are stylishly good to go!
Buy now


All of my favorite spring trends from the Kohl's Sale